Merchant Processing Profit Program (MP3)
We're excited to present our Merchant Processing Profit Program (MP3)--a program designed especially for business owners who want to keep more of their profits, reduce expenses and provide more income for their families for generations to come.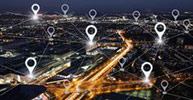 Multiple Location Business Owners
Our Merchant Processing Profit Program will change your perspective on paying credit card fees. Whether you have 10, 50, 100, 200 or more locations, Focus Merchant Services will first lower your monthly processing costs, resulting in a stronger bottom line AND second, convert the fees you are paying into a residual income stream for as long as you, or the merchant, processes with us. You are paying processing fees anyway. Why not pay those fees to yourself?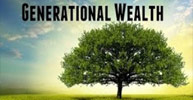 Benefit NOW and in the FUTURE
You have a portfolio of businesses that need to be managed in order to be sustainable and requires a staff to be operational, right? With Focus, you can create generational wealth with your current business portfolio that produces only PROFIT...no overhead. The income stream is portable, transferable and can still generate income even if you sell your current businesses! We would rather you keep your hard-earned money in the family, now AND in the future! Call us today!